PCFitment for Amazon

Fitment/ACES data
Our easy-to-use interface lets you add parts and vehicles quickly, so you can focus on driving more sales.
Accurate & up-to-date
PCFitment provide the latest database from AutoCare, to ensure your data is always current.
Amazon & e-commerce ready
Publish your latest data to Amazon or your e-commerce website instantly.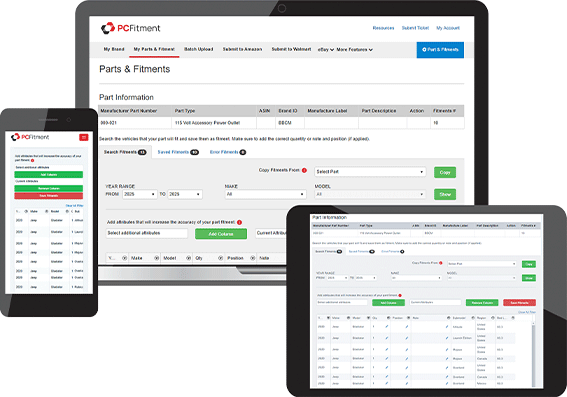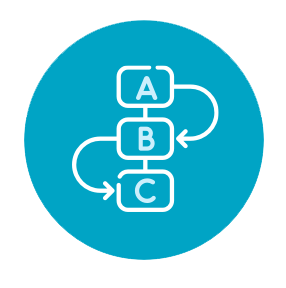 Simplify Your Workflow
It's easy to create fitment data using PCFitment. All you need are your part numbers, part types and Brand ID. Our proprietary search tool will help find the applicable vehicles to apply to each entry. Make changes or updates anytime you want. Our system stores all your edits, and we only submit your latest vehicle fitment to Amazon.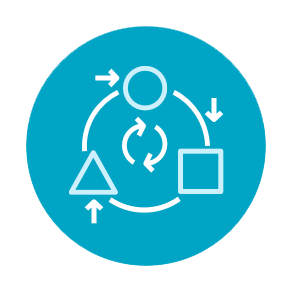 Adapt Quickly to Market
Updates We know it's important to have the most up-to-date data. Remember, accurate data drives more sales and reduces returns. Amazon regularly updates their vehicle tables, and these updates may impact your fitments. PCFitment constantly tracks these updates and will notify you if your listing has been affected. Beat out the competition by fixing your listings first.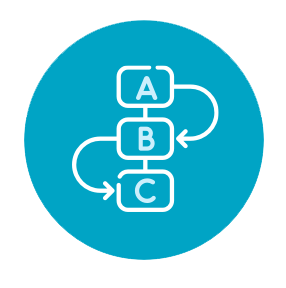 Weather Any Shifting Industry Standards
The auto care industry is growing rapidly. Consumers are buying more auto parts online now than ever before. As a member of the Auto Care Association we are committed to help auto parts sellers like you grow your business. Fitment data is part of the Auto Care Data Standard, and as such we are constantly adding new functions and features to PCFitment to accommodate any industry changes.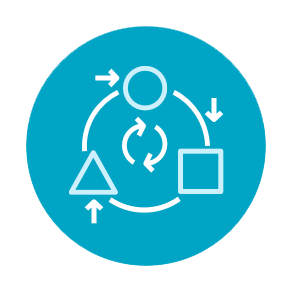 Get Help When You Need It
We understand creating fitment data can be time consuming and challenging. That's why we have a help desk with articles to answer all your questions. Still can't find your answer? No problem! Send us a message through the help desk one of our agents will assist you. We care about making sure your fitment data shows up accurately on the Amazon Parts Finder and correctly links to your seller account.
PCFitment Story
Get started with PCFitment today
Sign up for our 14 day free trial, you can test our system and submit data to Amazon.